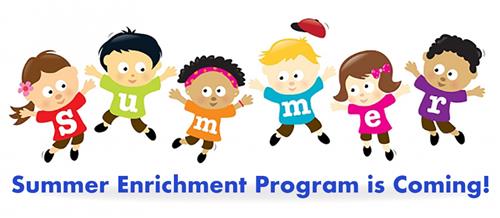 Readington Township Schools Summer Programs
REGISTRATION IS OPEN!
Summer Enrichment courses are designed and facilitated by our awesome teachers to provide children (K-8) with creative, engaging, and fun experiences this summer. Courses are held during the weeks of July 9th, July 16th, and July 23rd at Holland Brook School. Click here for the catalog, more information, and to register.
Summer Sports Academy will be held for grades 2-8 during the weeks of July 9th, 16th, 23rd and 30th. Through spirited play, geared to individual ability levels, students learn skills for multiple sports, gain self-confidence, and acquire a love of fitness to match their talents and interests. Click here for more information and to register.